What is the Newborn Care Specialist (NCS) Blog Series?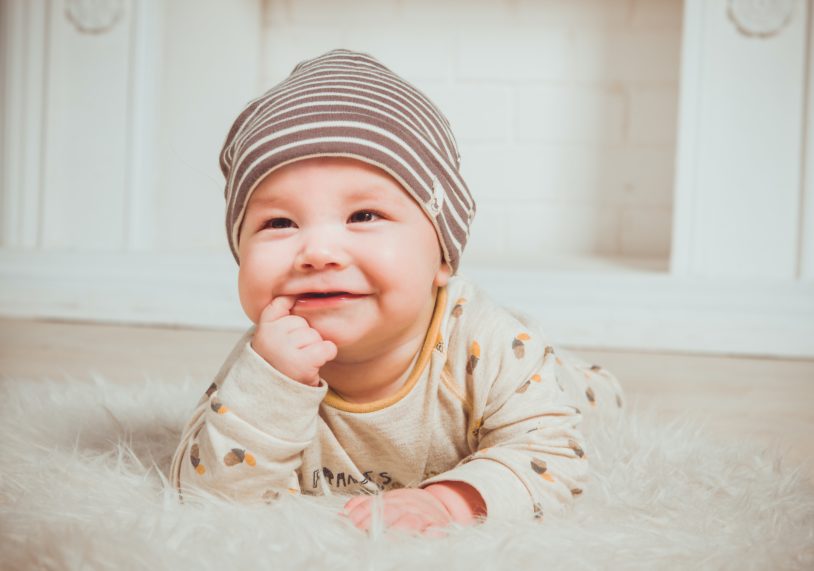 Here at A Perfect Fit we're always looking for ways to improve, adapt, and diversify our services – which is why we're bringing in a new series for our blog posts that feature Newborn Care Specialists to expand our readers' knowledge about newborn care. We will publish articles related to this topic of the Newborn Care Specialists (NCS) as a series. There are all kinds of childcare professionals in the field, and with this series, we will spotlight a specific kind of childcare professional. First up in our series, we will define what a Newborn Care Specialist is:
What exactly IS a Newborn Care Specialist?
So often we hear the term doula or sometimes even night nanny, but the term newborn care specialist (or NCS) is newer to the childcare world. There are distinctions to each role, both in their scope of practice and what they bring to families. Each family, together with our agency's help, needs to know what is best for their needs. A NCS focuses primarily on newborn care and parental education and while they work hard to educate and build up the parents and support the family values, they primarily work independently with only minimal guidance from the parents. NCS are hired most often for overnight or 24/7 support but some will offer daytime only support as well. NCS are familiar with the typical behaviors, appearance and general care of the newborn and young infant and keep up to date on the latest information and studies on newborn care. They are quick to realize when something is abnormal. A newborn care specialist is trained to 'stay within their scope of practice' and is committed to directing parents to the appropriate resources when an issue falls outside of their scope of care. A NCS is highly trained in establishing good feeding and sleeping habits and is well versed in various sleep conditioning methods. They typically have an established plan for successfully getting the baby sleeping through the night and on a predictable daytime routine. They work towards helping an infant sleep through the night (STTN) as soon as is reasonably possible.
Doulas
There are a few different types of doulas, but the two most common are labor doulas (or birth doulas) and postpartum doulas. A labor doula educates and supports a pregnant parent throughout pregnancy, before and during labor. A postpartum doula helps to provide support to the postpartum family in the first few weeks of life. There are other less common doula types as well, including bereavement, antepartum, abortion and adoption doulas. All types of doulas have specific training and certification options through various training organizations. At this time, there are no specific doulas that focus solely on the newborn and/or sleep guidance for infants.
A postpartum doula is most similar to a NCS and there are many areas in which the type of care provided overlap, but there are also many distinct differences. A postpartum doula is a highly specialized and trained childcare provider who focuses on the care and well-being of the newborn as well as the care and well-being of the entire family unit, specifically the birthing parent. Doulas work closely alongside the family and offer assistance with not only baby duties, but through education, breastfeeding support, parent care, and household assistance. They often provide some assistance with sibling care as well. Doulas traditionally offer either daytime or overnight support but rarely offer 24/7 care.
NCS vs. Doulas: What's the Difference?
Unless they are also trained as a postpartum doula and are willing to work in a hybrid role, it is not common for newborn care specialists to do anything outside of the role of caring for a new baby and supporting a new parent. Even that support for the parent is more limited with a NCS than it is with a postpartum doula (who focuses more on the parents and the family unit and less on the baby directly). Both postpartum doulas and NCS work towards creating healthy, educated parents. For doulas, the main focus is typically on the mother or birthing parent. Both understand the value of and can support a breastfeeding parent. Both generally have more training and focus in this area and are usually willing to support a family's decision or need to offer formula rather than breastmilk. Both usually have an understanding of postpartum mood disorders (PPMD) and can recognize them and confidently address the possibility when it arises. Both can have extensive experience working with preemies and multiple or medically fragile infants. Both are committed to behaving in a professional manner and maintaining family confidentiality. Neither NCS nor postpartum doulas are medical professionals, but both have gone through some level of training regarding common medical issues. When either of these care providers recognizes issues, they are willing to share information with healthcare professionals in order to support optimal baby health. For NCS, this training includes conditions such as recognizing food allergies or intolerances, brachycephaly, plagiocephaly, eczema, reflux, pyloric stenosis, etc. Their level of knowledge on common medical issues is often directly related to the training they have received through various training organizations.
NCS and A Perfect Fit 
Utilizing an agency that specializes in this and knows how to help you recognize what is the best fit for your family and then find great, qualified candidates is the easiest way for you to get the professional assistance you need when you welcome home your new baby! At A Perfect Fit, we're always looking for ways to support families and childcare specialists alike. Look into our mission and service offerings today!