6 Tips for Being a Great Babysitter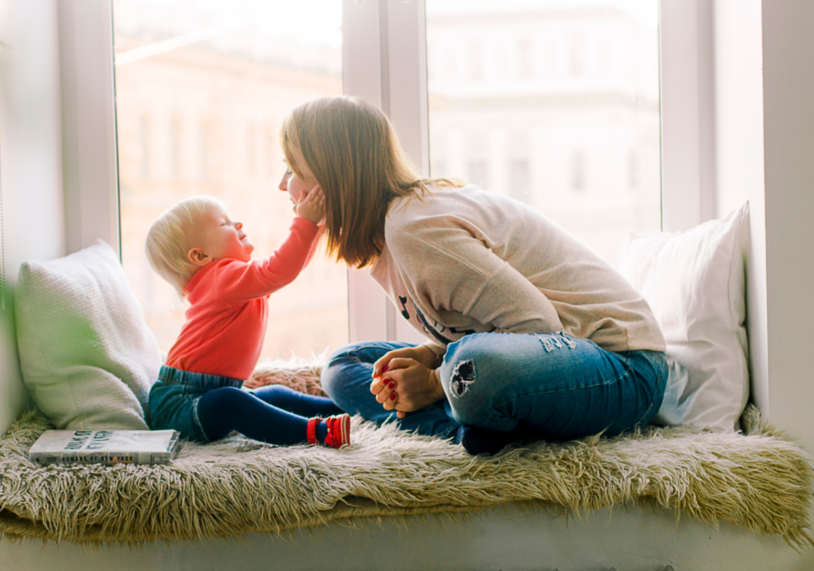 Babysitting is a great way to get more experience caring for children, and to make extra money. Plus, working as a babysitter offers you a chance to get your "foot in the door." When you're a trustworthy and hardworking babysitter, you can work your way up to becoming a temporary nanny, summer nanny, or even a full-time nanny!
If you want to be an amazing babysitter, A Perfect Fit is sharing 6 important tips below. While we offer up these tips to help out babysitters, we know that they're a great refresher for any nannies, too!
Tip #1: Take babysitting courses
If you're new to babysitting, a course can give you a look at what to expect in the job. Babysitting courses are offered online or in-person across the United States. The American Red Cross offers Babysitting & Child Care Training courses, and so does the nonprofit organization Safe Sitter.
What will you learn in a babysitting course? A course may teach you about child behavior, safety, bottle feeding, diapering, what to do in an emergency, and more. You can even choose to get certified in First Aid and CPR/AED, which is a must for babysitting.
Tip #2: Be honest and open with the parents
Good communication is essential for being a great child care provider. Before you agree to babysit for someone, know your limits and discuss them. Ask questions about what they expect and need in their babysitter. If you're not a good fit for the family, that's okay: just be honest.
When you're babysitting, don't be afraid to ask the parents questions! Your willingness to communicate shows parents that you want to do your job well, and that if you don't know something, you feel comfortable asking them for help.
Also, communication can be fun! Send pictures of the kids to parents while they're out and text them to let them know what you're doing without being asked. Parents will appreciate being kept in the loop and knowing their kids are happy and safe!
Tip #3: Keep organized notes
Write down everything you need to know for your babysitting job, either in a journal or a note on your phone. If you babysit for multiple families, this can help you keep your information organized.
Here are some ideas for what notes to keep:
The parents names and contact information
Emergency contact info if you can't reach the parents
The children's schedule, including sleep, meals/feedings, school, homework, or play
Any important medical information, like allergies or medication
Communication preferences, like how often to text parents with updates
Family preferences, like what activities they prefer for their kids, foods to avoid, how to discipline the kids, bedtimes, and so on
If you become a regular babysitter for the family, you may not need to reference your notes as much, but they're handy to have in a pinch! You can also keep notes while you're caring for kids, to monitor things like the number of soiled diapers, bottle feeding times, naps, meals, etc.
Tip #4: Be respectful of differences
You should always respect the children, the parents, and the house rules. Remember that you're caring for their children. That doesn't mean you should try to change the way a family does something, even if you believe it's the "right" or "better" way. 

Observe how the family behaves in their home and take note of anything you may need to remember to do. (Write it down in your notes, too!) For example, you may have to remember to take your shoes off at the door or avoid bringing certain foods as snacks for yourself. You might see these cultural and personal differences as an opportunity to learn about other families and cultures.
Tip #5: Keep the home (and kids) tidy
Remember how we said to respect the house rules? You should treat the family's home with respect, too. That means keeping it as tidy as possible and cleaning up after yourself and the kids.
You don't have to worry about making their home spotless — your first job is to take care of their kids — but be mindful of how you leave it. If you're able, wash or put away any dirty dishes that you use, throw away trash, and clean up any areas that may get messy, like the diaper changing area or kids' playroom. If the kids go to bed while you are still on the clock, you should leave the house at a minimum as clean as when you got there. That means tidying up before sitting on the couch to watch Netflix or read!
Tip #6: Be flexible and ready for anything
Kids are unpredictable! Try to be ready for anything and everything that may happen. You can be as prepared as you can be with emergency information and contact information in your notes, but it's just as important to stay calm and work through an unexpected situation rather than panicking.
The unexpected doesn't have to be an emergency, either. Parents may get stuck at work or in traffic and run late. If this happens so often that you feel you're being taken advantage of, talk to the parents about your concerns, of course. But being flexible every once in a while can show parents what a trustworthy babysitter you are.
Bonus Tip: Work with A Perfect Fit!
If you want to grow your babysitting services in Phoenix, Dallas, Denver, or Miami, let A Perfect Fit help! We're always looking to add wonderful babysitters to our list of referrals. At A Perfect Fit, we aim to make the best match possible between local families and child care providers. Contact us today to learn more about working with A Perfect Fit!