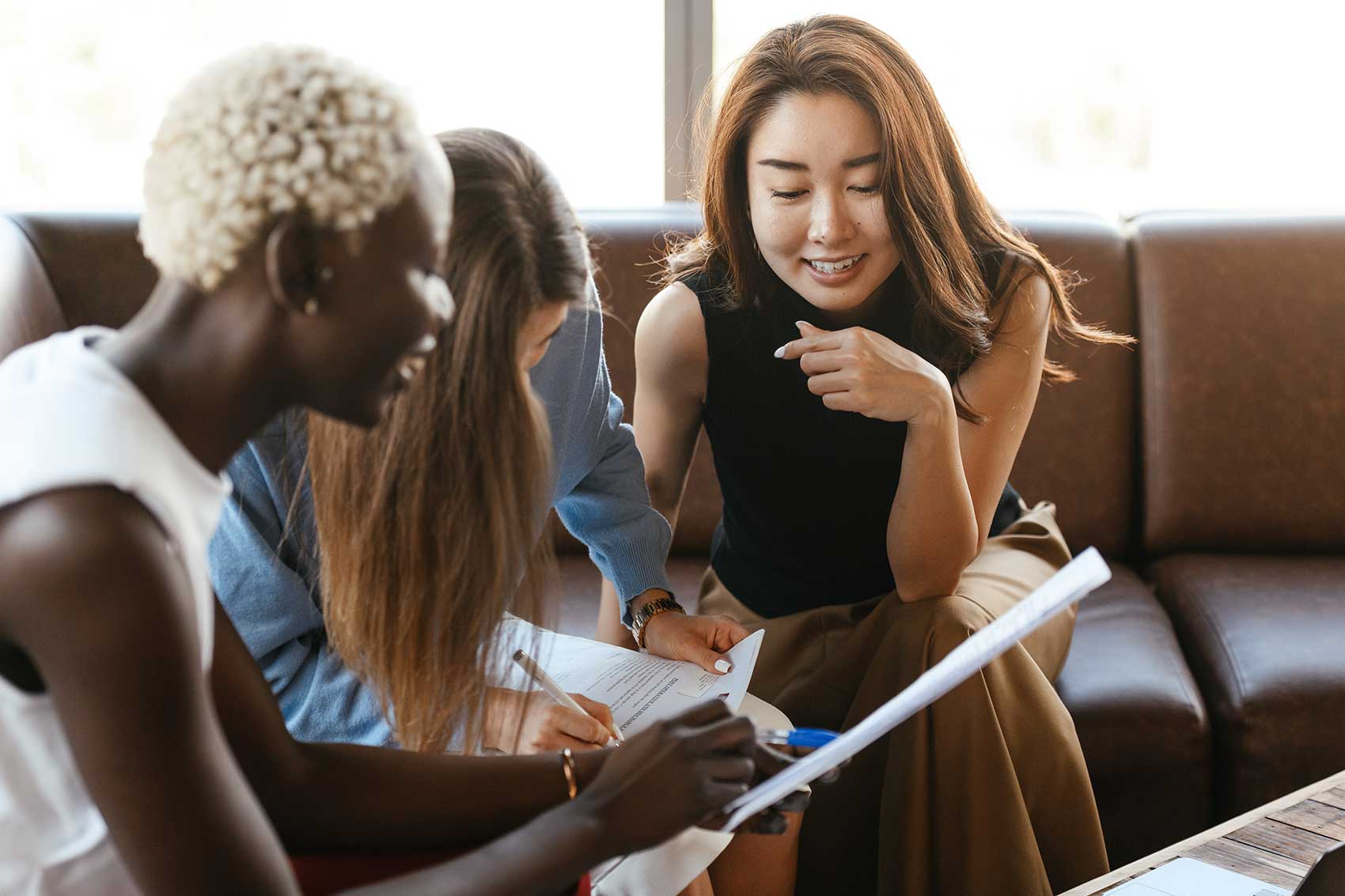 The first step in finding a nanny is making sure they are an ideal fit for your children and family. Once you find the perfect fit, it will be important to include a nanny contract which will help set expectations and outline the essential details of what is important for your overall agreement during your length of working with one another. Establishing these expectations in the beginning helps ensure that you and your family will receive the quality of care you can depend on and will also help protect you against any legal implications should they arise down the road.
Many family employers and nannies alike are confused on whether or not an employment contract is legally binding and can hold up in a court of law. The majority of states are on an at-will status and may be terminated at any time with or without notice. In fact, Montana is the only state where employment is not considered at-will. To help protect your family against being without childcare, you can stipulate in your agreement what type of notice you prefer should either party change their mind about employment. Just keep in mind, technically neither party needs to give any sort of notice and any form of notice is more just out of consideration for the relationship.
One of the most important aspects of your employment contract will contain your new nanny's identifying information should any concerns arise down the road. Including their legal name and address will help give authorities the information they need in case of emergency. Asking for a copy or keeping a picture of their photo ID on file is also a good practice.
A proper employment contract will highlight your employee's compensation and benefits, if offered. A general description of hours and weekly schedule will be helpful to refer back to. Setting a basic schedule upfront will help establish the traditional hours in which your nanny's compensation is based on. More often than not, a caregiver adjusts around the changing needs of the family so it will be important to keep this updated as time goes on or clarify any expectations when scheduling will need to be flexible or outside normal working hours.
Consider including any specific information in regards to paid sick time or paid vacation for your new employee. It will be helpful to include the frequency of pay (weekly or biweekly), any financial reimbursements (gas or outings) and how your new employee will be compensated.
Each family will have specific needs based on their children, their unique personalities, and potential medical conditions. Should you require a specific nanny to meet these needs, it will be important to include any necessary training or continuing education that may be a requirement of the employment condition. Keeping current on CPR training is the most commonly referred to requirement and often a highly desired skillset that the majority of families require when it comes to hiring outside help for their family.
Ensure that your employment contract outlines the responsibilities that are critical to helping your household run as efficiently as possible. Your family needs might include light housekeeping, transporting children to and from activities, homework help or any other additional responsibilities necessary for performance. Having these conversations before employment begins is helpful because it establishes expectations, is beneficial in eliminating any potential areas of confusion down the road, and helps enable the ability to refer back to the contract should any complications arise.
It will be important to include any specific health information necessary for your family especially if your child has specific health concerns. Detailing whether or not your child has any allergies or medication needs will be important to have in writing so you can equip your nanny with the proper training before their official start date. Your employment contract should also include any emergency or safety resources that your nanny can refer back to. Knowing what to do before an emergency occurs and having a set of instructions in place, helps your nanny have an action plan in case anything out of the ordinary should occur. Include any emergency phone numbers, doctors information, and nearest medical facilities.
Some nanny contracts will include confidentiality agreements as well. Working within a family's private home is an intimate setting that most other employment agreements may not be in need of. It is important to note that this is a common contract agreement in which a nanny will keep specific family ongoings confidential to respect the family's privacy or other internal business affairs.
Ultimately, it is important to understand that a nanny's employment agreement is not a legally-binding agreement that determines how long a nanny will be employed for as a caregiver but rather it is a legally binding contract which will be used in court, if necessary. What it establishes is a comprehensive overlook of the family's expectations for their new employee in which both parties can refer back to. Helping set these responsibilities upfront helps encourage clear communication for a new position. If there is ever a dispute down the road, the contract will be used in court as a reference point.
A nanny employment contract will not, however, hold up in court if it contradicts federal or state laws. Doing some basic research on local and state laws will help you with understanding that the compensation and hours worked for the position aren't breaking any local regulations. Consider hiring an attorney who specializes in employment law if you have a need for highly specific information otherwise a basic contract should be sufficient with your new employee.
A Perfect Fit Nanny helps remove the stress of finding your new nanny by supporting you throughout this process. Our services in the Dallas, Denver, Miami and Phoenix areas give you the peace of mind that our organization stays current on all the state and federal regulations in these areas to better navigate the hiring process for you. A Perfect Fit Nanny streamlines the employment relationship with the use of our attorney-drafted employment contract template for your family's use. We know that finding the ideal nanny isn't always an easy process but we look forward to helping ease the transition and further support you with our hiring services!