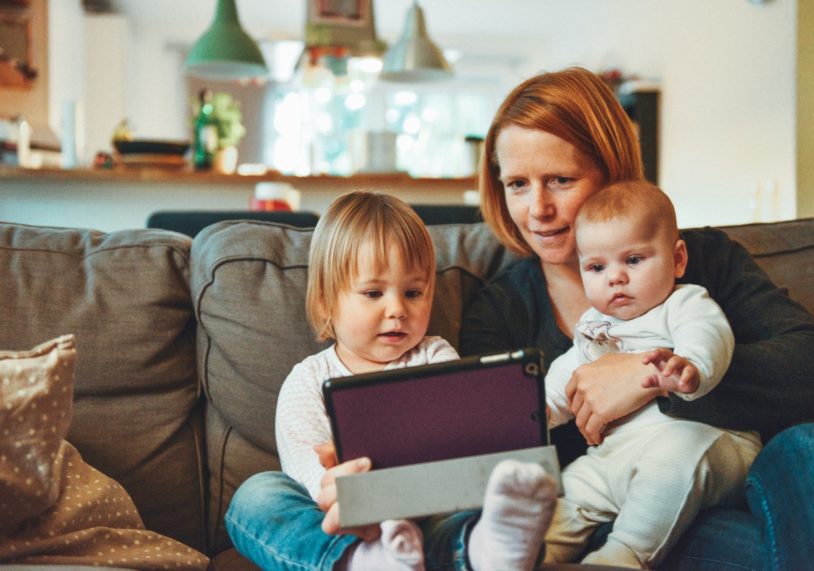 Juggling your family, job, housework, date night, and self-care is a seemingly impossible task. Finding the right childcare can lighten your load, making everything more manageable. Because every family's needs are different, you want to make sure you hire the right kind of caregiver for your family. While it's a common misconception is that babysitters and nannies are essentially the same things, there are distinct differences between the types of care you get from each of these caregivers. If you are trying to decide between hiring a babysitter or nanny, here are some of the key differences that will help you make your decision.
What Is The Difference Between a Nanny and a Babysitter?
One of the reasons understanding the difference between babysitters and nannies is confusing is the overlap that is often seen in the services that each provides. Ultimately, the job title will depend on the tasks that you decide on with your caregiver. But, in the meantime, here are key differences that can help you decide.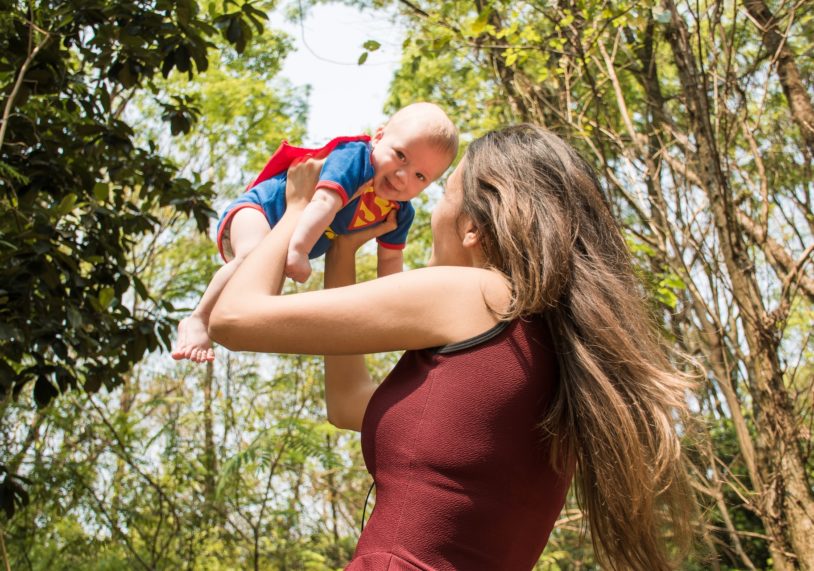 Babysitter
Anyone comfortable around children can be a babysitter, from the high schooler down the street to the retired grandmother around the corner. Who you decide to hire as a babysitter is based on your comfort level and your needs.
Schedule
Babysitters work on an as-needed basis, providing care whenever you need to be outside of your home. Hire one for the afternoon while you run errands, for date night with your hubby, or just to have some time to yourself. Keep in mind that babysitters are often in high demand for holidays and special occasions, so you'll want to make sure to schedule ahead of time.
Costs
How much you'll spend on a babysitter depends on their experience, certifications, and responsibilities they take while watching your children. Rates will vary depending on where you live but typically range from $18-$20 per hour per child. Keep in mind that you'll need to track how much you pay each babysitter you hire. If you pay a single babysitter more than $2,300 in a calendar year, you have an obligation to withhold taxes.
Certifications
You can certainly hire a babysitter that doesn't have any kind of special certifications if that fits your comfort level. However, there are plenty of babysitters out there that have first aid and CPR certification. While certified babysitters tend to charge higher rates, their certification means they'll know what to do in case of an emergency.
Responsibilities
A babysitter's primary responsibility is keeping your kids safe while you aren't home. Other responsibilities may include keeping kids entertained, getting them ready for bed, and even some light housework (i.e., taking out the trash, finishing up the dishes, etc.). If you have additional chores you need your babysitter to take on, be sure to discuss them with your babysitter ahead of time. Most will be willing to take on the extra responsibilities for a higher rate.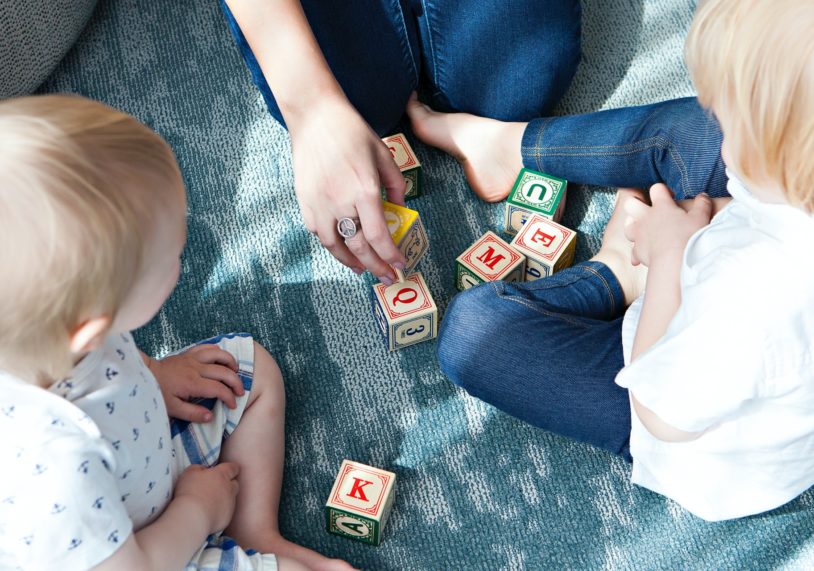 Nanny
A nanny spends significantly more time with your children and is more invested in their personal development than a babysitter. While you can find a nanny on your own, using an agency like A Perfect Fit can help vet candidates so you can find the right nanny for your family.
Schedule
Nannies typically work full-time or part-time, depending on your and your child's schedules. This childcare solution is ideal for busy families, where both parents work full time outside the home, are working from home, or even families with stay-at-home moms that need an extra hand. As long as they can provide a somewhat consistent schedule, a nanny is a good option. Just note that given the regular hours, hiring a nanny often requires a long-term contract.
When hiring a nanny, you have the option to hire a live-in or a live-out nanny. Live-out nannies will simply come to your home and take care of the kids. A live-in nanny will require living accommodations in your home. Keep in mind that even with a live-in nanny, you'll still need to have a set schedule that you and your nanny agree on when you sign the contract.
Costs
Having a nanny can be more expensive than hiring a babysitter, mainly due to their experience, certifications, and the hours that they work. Again, how much you'll spend on an hourly basis for a nanny varies depending on where you live. You can expect to pay anywhere between $20-25 per hour. You should always negotiate and agree on the wages, hours, and responsibilities when signing a contract with your nanny.
Also, be sure to keep in mind that because your nanny will be working with your family full-time, they will be an employee of your family. This means that you will be responsible for meeting all employer regulations, such as withholding taxes from their pay. You'll also want to make sure that your nanny is given adequate vacation time and sick days, which is negotiated when signing the contract.
Certifications
Many nannies have years of child care experience. Some even have formal schooling in early childhood development or other related fields. Many nanny agencies, including A Perfect Fit, require nannies to have both first aid and CPR certification. While you can find nannies without these certifications, it is up to you to determine the importance of these certifications when looking for a new nanny.
Responsibilities
While nannies are responsible for your children's safety, they also play a key role in your kids' mental and overall well-being. Not only will they entertain your children, but they will come to learn your child's interests, likes, and dislikes, adjusting their care accordingly. Typical responsibilities nannies have include: feeding the children, taking children back and forth between school and various activities, taking kids to playdates, managing bath time and bedtime, homework help, housework (laundry, dishes, etc.), and so forth. Again, just make sure all responsibilities are outlined and agreed to in your nanny contract.
| | | |
| --- | --- | --- |
| | Babysitter | Nanny |
| Schedule | As Needed | Part-Time or Full-Time depending on need |
| Rate (Hourly) | $18-20 | $20-25 |
| Payment Schedule | Daily | Weekly or Bi-Weekly |
| Withhold Taxes | No, unless you pay a sitter more than $2,300 in a calendar year | Yes |
| Vacation Time | No | Yes |
| Other Duties | Varies and needs to be agreed upon | Errands, driving, nursery duties, light housework, meal prep, preparing kids meals |
Which One Do I Need?
The decision to hire a babysitter or a nanny is a personal decision depending on your family's exact needs. If both parents work outside of the home, travel frequently for work, or need someone to watch the kids while they work from home, then a nanny is the perfect solution. Not only will a nanny take care of your kids, but they'll also help you manage your home. Likewise, it will save you from needing to find a babysitter every time you have an important video call or a work trip. However, sometimes your children simply don't need the level of care that nannies provide and you have a flexible schedule that can easily accommodate the unexpected most of the time. In such cases, a babysitter may be the right fit for you.
When it comes to deciding which type of caregiver is right for your family, start by taking inventory of your family's needs and making a job description. Working with an agency can help you find the right caregiver for your family. A Perfect Fit carefully vets each caregiver and requires they have both first aid and CPR certification. This way you can be sure your children are in the best hands possible. Contact us and find the right fit for your family today.