Breaking Down the Nanny Search: Shadow Days, Working Interviews, and Trials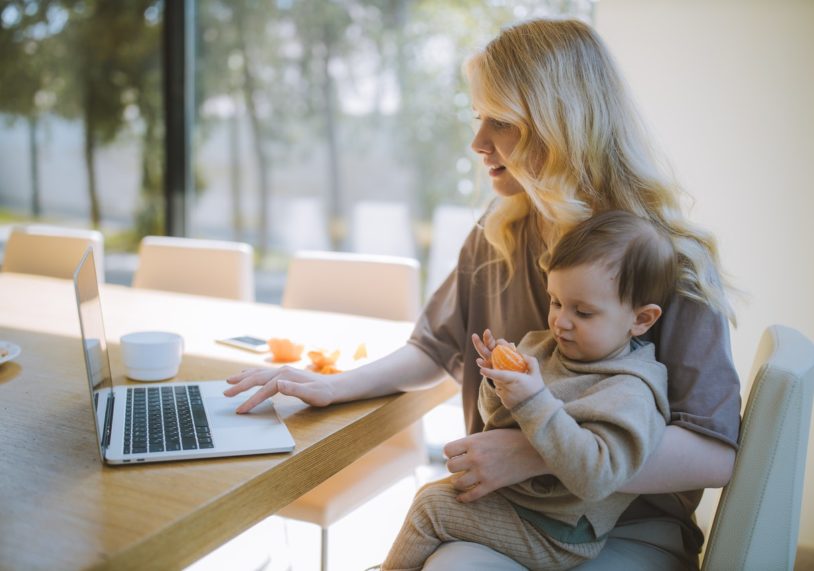 So you've finally decided it's time to get some help and hire a nanny. But, you want to make sure you find the perfect fit for your kiddos. Once you've shortlisted some candidates, it's time to figure out who is the best for your family. The best way to do this is to have either a shadow day, working interview, or a trial. Confused yet? Don't worry. We've simplified it for you to help make the nanny interview process as smooth as possible.
Shadow Day
Like any other industry, a shadow day is an opportunity for a potential nanny to step into your home and see how your day normally goes. If you are replacing an existing nanny, the potential nanny could shadow them. Otherwise, the potential candidate would simply follow you around to see how you run your household on a normal day.
Benefits
Narrowing down the list of potential candidates can be daunting. Then, once you do select a few, your situation may not be the best match for the nannies that have applied. Shadowing helps both you and the nanny candidates figure out whether the position is a good fit. Some additional benefits include:
The nanny gets a clear picture of how you run your household
Nanny will also get a better understanding of what is expected of them
Helps the nanny determine whether they want to work in your home and with your kids
Helps you identify any initial red-flags
Can help you determine whether the nanny's personality aligns with yours
Conducting a Shadow Day
Shadow days are essentially a tool to let the nanny observe your household to make sure the opportunity is the right fit for them. Shadow days require little extra work, as the candidate is simply following you to see how you structure your kids day and manage them. Here are some tips on how to conduct a shadow day:
Shadow days can be anywhere from a few hours to a few days
During the day, walk the nanny through your typical day
Explain any certain rituals or activities you do with the kids on a regular basis
If you're comfortable you can also invite the nanny to help you in some of the tasks so they get a chance to learn your process
Should I Pay A Nanny for a Shadow Day?
Nannies are giving their time to learn about your household. Therefore, it is industry standard to pay the nanny for the time they spend shadowing you. It is recommended to pay the nanny the same rate that you would pay them if hired. Doing this shows the nanny that you value them and that you are very interested in working together.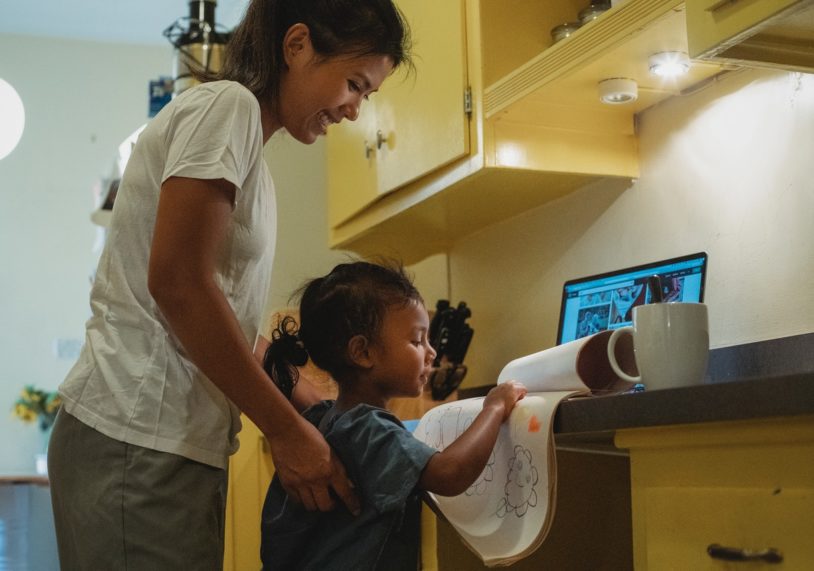 Working Interview
Working interviews are typically reserved as the last step in the interview process to confirm your decision. These interviews should be reserved for your final choice of potential nannies unless you are struggling to choose between two candidates. A working interview can last from a few hours to a full day, depending on your preference and availability.
Benefits
Working interviews give you the opportunity to see the potential nanny in action. They offer many benefits, helping both your family and the potential nanny determine if it is the right fit. Some include:
See how nanny and children interact with one another
Determine how well the nanny can perform job duties
Gain a better understanding of the nanny's skill set
Ability to spot any "red flags" that may have been missed during your initial screening
Nanny gets to better understand the family dynamic
Helps the nanny clearly understand the job duties
Helps everyone ensure personalities gel with one another
How to Conduct a Working Interview
Working interviews are paid interviews where a potential nanny and a family can see if they are a good match. You have the option to stay in the room, another room in the home, or elsewhere during the interview. Because this is the first time the nanny is with your kids, you may be more comfortable staying at home the entire time. However, when you work with A Perfect Fit, all potential nannies are prescreened so you can rest assured that your little ones will be safe if you want to step out.
When you conduct a working interview you'll stay in the room for the first part of the interview discussing with the nanny. Once you're done discussing, you'll leave the room for some time while the nanny and children interact with each other. Some of the things you should discuss during a working interview include:
What is your experience caring for children? Age groups, experience, etc.
What do you most enjoy/ least enjoy about being a nanny?
How do you deal with discipline?
How do you deal with tantrums?
What household tasks are you willing to perform?
What kind of activities would you provide for the children?
Are you comfortable staying overnight if needed?
Are you comfortable reviewing and helping with homework?
Certainly there are more questions you can ask, but this is a good starting point for getting to know the potential candidate.
What to Pay for a Working Interview
During a working interview the potential nanny is giving you their time and actually performing work during the interview so it is industry standard for working interviews to be paid. It is recommended to pay the candidate according to the hourly rate the position will be offering, showing the nanny good faith and sincere interest in working together.
Trial
Once you've decided on the candidate you think is the best fit, you'll want to schedule a trial. A trial can last anywhere from 2-3 days to an entire week. During a trial, the nanny will perform all the tasks you assign, giving you a chance to observe how they work with your kids.
Benefits
There are many benefits to having a trial period when hiring a nanny. Some of these benefits include:
Ensuring your children get along with the new nanny
Lets you observe how the nanny handles your children
You can observe how the nanny approaches discipline and tantrums
Gives the nanny an opportunity to show you how they will interact with your children (i.e. activities, routines, etc.)
Everyone has the opportunity to go a different direction if the fit isn't right
What Do I Pay a Nanny During a Trial Period?
A nanny is working for you during the trial period and deserves to be paid for this effort. As recommended with a shadow day and working interview, the nanny should be paid the rate the position will pay. This good faith payment shows that you value them and are serious about working together.
If you decide at the end of the trial period that it is not a right fit, you can go back to the other candidates that you shortlisted for a trial period. However, trial periods should be reserved for candidates that you are serious about hiring but want to confirm they are the right choice for your family.
Finding the Right Nanny
As a mother, we want to make sure our kids have the best care possible. We want someone who is attentive and can help our children grow and prosper, even when we have to be out of the home. Finding the right candidate can be overwhelming, but it doesn't have to be. Working with a nanny agency like A Perfect Fit can help you find qualified, experienced candidates that meet your expectations. Contact us today to learn more about our team of nannies and how we can help you in the process of finding the perfect fit for your family.