What is a Home Educator and Should You Hire One?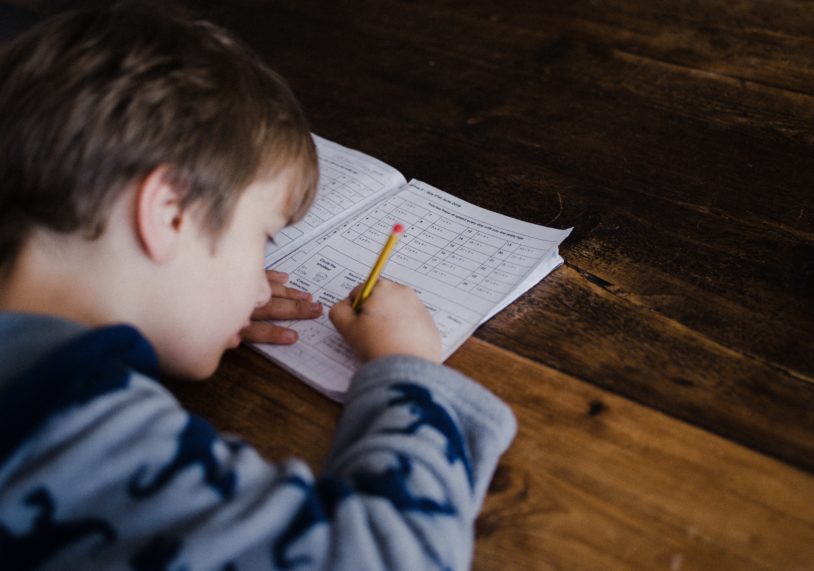 When stay-at-home orders began earlier this year to halt the spread of COVID-19, parents across the country faced challenges with their children's education. Schools closed abruptly, and students and their families had to quickly adjust to virtual learning.
As we approach the start of the fall semester, many parents are concerned about sending their children back to school full-time. Even schools that have plans to safely start the fall recognize that plans and government orders change frequently. For those reasons, some parents are looking at other schooling options.
Hiring a homeschool teacher, also called a private educator, is one option you might not have considered. Home education can provide structured learning and consistency for your kids, as well as peace of mind for you and your family.
What is homeschooling, or private education?
Homeschooling, also called home education or private education, involves teaching children at home instead of sending them to public or private school. A child may be homeschooled by their parents or by a certified tutor who teaches them in the child's home. A homeschool teacher may be licensed to teach, while others might offer combined childcare and learning instruction.
You can also use a home educator or private educator to support your school's virtual curriculum, whether your child attends public school, private school, or a charter! This is often how families support virtual learning for parents who need to work from home or in an office.
The benefits of home education
Individualized attention
With homeschooling, you have one private educator giving your child their undivided attention. Compare that to the average class size in America's public schools, which ranges from 16 to 27 students per one teacher. Even if you have more than one child, a private educator can still devote more time and attention to each child's learning.
A home educator can also tailor school lessons to your child's needs and abilities, while still meeting their teacher's standards. If your child has advanced beyond their peer group, a homeschool teacher could also create a more engaging and appropriate homeschool curriculum. If your child has trouble focusing when working in a group, working with only a teacher (and maybe their siblings) provides fewer distractions. Home educators may also specialize in teaching children with different needs, making it easier to cater education and lessons to their abilities.
Flexible schedule
Homeschooling is an excellent option if you and your family have a nontraditional schedule. Family obligations, careers, and your children's activities usually have to be scheduled around typical school hours. If your child still attends virtual public school, a home educator can make sure your child is present for (and paying attention to) daily lessons.
Independent thought and instruction
There are many methods of learning and there are many viewpoints students can take on a topic. Traditional schools often use teaching methods that work best for large groups of children. While there isn't anything wrong with having a standard curriculum, it can leave little room for independent thought and other types of instruction.
If your child learns better with hands-on experiments rather than written pages of homework, a private educator can accommodate that. If your child likes to explore new topics through questions and answers, a homeschool teacher has the time and resources to use that mode of instruction, compared to in-person classes.
Room for children's interests
A traditional public school curriculum can be rigid; there's usually no room for students to explore subjects that interest them. Emphasis is often placed on teaching a well-rounded, comprehensive curriculum that meets educational standards.
It's important to nurture a child's interest in subjects and concepts they learn in school. Encouraging a sense of curiosity and discovery can help kids hone their problem-solving skills or critical thinking skills. Home education can adapt to kids' interests as they arise, allowing them to influence the curriculum.
Consistent, safe education
The COVID-19 pandemic, as well as our country's response to it, can change daily. Even with thorough preparation from schools, mask-wearing, and social distancing, it's impossible to eradicate the risk of spreading COVID-19. If one student, teacher, or staff member becomes sick, it's very likely schools will require students to shift to virtual learning while they recover in quarantine. School closures aren't out of the question, either.

While necessary for the health and safety of the school, shifting from in-person learning to virtual learning can be tough on children and teachers. It requires teachers to adjust their lesson plans, and it forces kids to shift their learning habits. Home education bypasses these challenges altogether and makes it manageable for parents to still work while providing their child's education.
Hiring a home educator
A home educator can help support your child's virtual learning and assist with their daily curriculum and homework. You can also hire a home educator if you're interested in homeschooling without the support of your local school's curriculum.
Of course, homeschooling laws vary by state, and they may have changed or will change in response to COVID-19. Some state laws limit homeschooling to parents providing education for their own kids, while other states allow private educators to homeschool others' children. Some states require licensing or certification, while other states don't specifically address private educator requirements.
Check the Home School Legal Defense Association's handy map to view your state's homeschool laws. These laws discuss withdrawing from public school, homeschooling requirements, teacher qualifications, test requirements, and more.
After you've decided whether you need a home educator to help with public school curriculum or you want someone to homeschool your children with their own lessons, there are a few more questions to ask.
Ask yourself questions such as:
Do I want a part-time or full-time homeschool teacher?
Do I want someone who can provide both educational services and childcare?
Should I look for someone who can live in-home during the school year?
Am I looking for an educator who specializes in certain subjects, teaching methods, or works in special education?
Do I need a teacher who has a flexible daily schedule?
What is my budget for a homeschooling program?
These questions will guide you in choosing a private educator who will suit your child and your family best.
Find a private educator with A Perfect Fit
The team at A Perfect fit takes great care and pays special attention to matching families with their perfect child care and home education provider. We offer placement services for home educators, nannies, household managers, mother's helpers, infant care specialists, and much more to families in Dallas, Denver, and Phoenix.
If you're considering a home educator for your family, contact A Perfect Fit today. We'll help you identify your home education needs and find someone who fits your family perfectly!