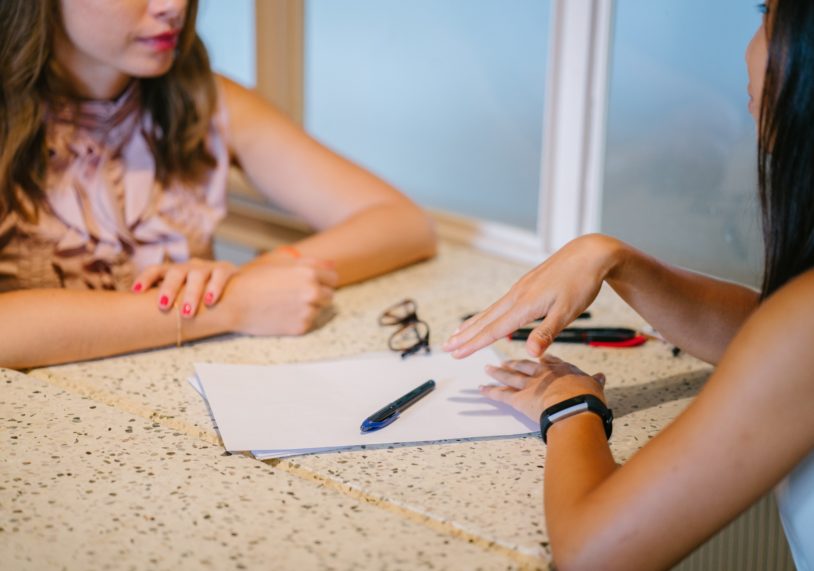 There are a lot of resources that nannies can use to find a job. Sites like Indeed or ZipRecruiter, local Facebook groups, or even community postings in places like coffee shops and daycares are helpful places to look. Plus, you can hear about a new opportunity via word-of-mouth from teachers, friends, and other nannies.

However, this wealth of resources for nannies can sometimes be too much of a good thing! All these places to search for jobs can be overwhelming. How do you know you're really finding the best family for you?

Let's talk about why nannies should work with a nanny agency to help with all of that.
Work with an agency to save time and effort
Because there are so many job search sites out there, plus caregiver-specific sites like Sittercity or Care.com, it can be tempting to just take on the job hunt by yourself. But think about how much time and effort you spend on job searching. Searching for potential jobs, contacting the employer, waiting for responses, phone interviews, in-person interviews…the entire process is almost like a full-time job itself.

With an agency, you don't have to worry about evaluating murky job postings correctly or waiting for a family to return your emails or calls. In A Perfect Fit's case, we do all of the heavy-lifting for our nannies. You simply fill out our application, which is used to create your profile that we share with families. After discussing what you're looking for with us, you can start applying to jobs. And once we think you and a family would be a good fit, they'll contact you for an interview! Simple, right? Best of all, it's FREE for you. We never charge our nannies to apply or use our services.
Experienced professionals match you with the right family
Have you ever taken on a job that turned out to be…well, unexpected? Maybe an employer hired you for a part-time position but gradually needed more and more hours from you. Or a family insisted that your main focus would be caring for the kids after school and on weekends, but you found yourself taking on extra duties like laundry, cooking, and picking up the house.

Sometimes it's natural for a job to evolve into something slightly different. As long as your boss communicates those changes with you (and you're paid accordingly), then there's nothing wrong with that! However, it's important that a nanny job posting is represented accurately from the get-go. Without accuracy and honesty, there's less of a chance the right nanny will match with the right family.

A nanny agency oversees that entire process to make sure that a nanny's skills, training, or childcare style are represented accurately in their profile. They'll also make sure a family's desired qualifications and needs are outlined clearly for jobseekers. That way, a nanny's job hunt starts off on the right foot.
An agency will set you up for success
When you work with an agency, you're working with professionals who understand the nanny industry. That means they understand fair compensation, benefit packages, vacation and sick time, overtime, holidays, and so on.

Some families who are new to hiring nannies may not be aware of important details like standard compensation or commonly expected practices. The right nanny agency educates families on what they should expect when hiring a nanny. Then at the hiring stage, an agency usually helps both parties create an employment contract that satisfies everyone. That level of attention sets up a nanny-family relationship for success.
Learn more about joining A Perfect Fit
At A Perfect Fit, we're committed to working closely with every nanny to ensure they find "a perfect fit" with a family! Learn more about joining A Perfect Fit as a nanny for free, including the job hunting process from beginning to end, by checking out our website!