Different podcasts for children, parents, and nannies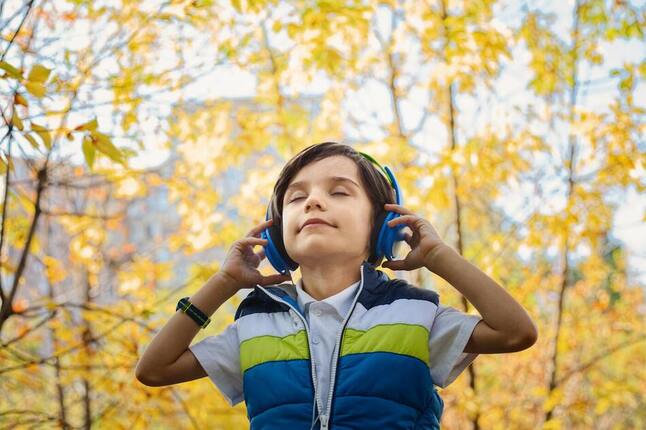 For those long commutes, daily chores, workouts, or just for general easy listening nothing beats a great informative podcast. We at A Perfect Fit love to give you the latest tips, suggestions and recommendations for our families and nannies to help expose them to different ideas and sources of inspiration throughout their day. This is why we frequently point out kid-friendly things to do in the areas we serve, such as Dallas, Denver or Phoenix.
We will be discussing all different kinds of podcasts today for three major audiences that we serve: children, parents and nannies. While there are so many to pick from, we've provided some helpful recommendations for each category that listeners might find interesting. What's so wonderful about podcasts is that it's a hands-free and eyes-free way to pass the time, inform and entertain oneself, which is perfect for anyone who has worked with children! When you have to be a master of multitasking, podcasts are a wonderful solution.
Additionally, podcasts help to educate people and expand their horizons, much like books but for busy people who are on the go. They can bring all kinds of different perspectives, expertise and specialization to the forefront of the discussion with the click of a button thanks to modern technology. So for anyone who hasn't explored the world of podcasts, maybe try out some of these options to get the ball rolling, and possibly even establish a new routine:
Podcasts for Children 
One is never too young to find and cultivate their interests, so when it comes to podcasts, an often overlooked form of content media in the modern age, why not consider what types of podcasts children might like? Podcasts can help give children something to focus on during long car rides, for instance, and might even help with childhood brain development. Not to mention, they can be a great way to help outsource anything that parents might not be experts in, such as topics like science or philosophy. The child's developing mind is a dynamic sponge that wants to explore a multitude of topics, making the task of finding podcasts for children especially fun and full of variety. Here are some great recommendations of podcasts for kids that are worth checking out:
Story Pirates is an incredibly popular children's podcast which uses youngsters' own creativity to help tell the story! The stories are written by children, and then popular comedians and even celebrities help turn the stories into a sketch comedy and songs. It's a lot of fun and helps children realize that they can also be storytellers!
Stories Podcast by Wondery Kids is another performance-based podcast for children which takes a variety of classic stories, from the fairytales of yesteryear such as Snow White to tales of Winnie to Pooh to unique and exclusive stories, and performs them for listeners who crave the classic art of storytelling. This one is particularly great as part of a bedtime routine.
For children who might have burgeoning and inquisitive STEM minds, the Brains On! Science podcast for kids by American Public Media is a fantastic podcast. It has the added bonus of being pretty informative and educational for adults as well, who might not have visited certain scientific topics since their grade school days. If you've ever been stumped by a curious question such as: where does your imagination come from? This podcast is for you (and of course the young ones too.)
But Why: A Podcast for Curious Kids is another great podcast that handles tough and interesting questions that tend to come up for developing minds, but this one is actually led by children themselves! Children submit questions to the hosts that the hosts then do their best to answer, and questions can range from 'how do boats float' to 'who invented the emoji'? This fun podcast is sure to put a smile on young and adult faces alike.
Podcasts for Parents 
On the topic of podcasts that are fun for the whole family, what about podcasts that are exclusively great for parents? The topic of parenting is full of new discoveries and stimulating discussion topics. Here are some great ideas of podcasts to check out that take on the complicated and rewarding job of being a parent:
Good Inside with Dr. Becky is a popular podcast hosted by a mother of three who also happens to be a clinical psychologist. In it, Dr. Becky covers all sorts of topics such as the importance of setting boundaries, the things nobody tells you about parenting, and how to handle tantrums. Dr. Becky also makes sure to keep her episodes to around 30 min or less because she of all people understands how limited parents can be on time.
That New Mom Life from Parents Magazine is a podcast that deals specifically with the initial adjustment period of becoming a new mom or parent. The podcast prides itself on covering some of the topics that new parenting media tends to shy away from, such as postpartum depression or the true difficulties of adjusting to a new sleep schedule – and the co-hosts do their best to keep it as real as possible with their audience. For any new parent who needs to feel like they're not alone in some of their new parenting struggles, this is the podcast for you!
Respectful Parenting: Janet Lansbury Unruffled is a podcast by parenting author Janet Lansbury who has a unique and refreshing approach to parenting that prioritizes building trust between the parent-child relationship and centering respect for the child as essential to parenting. Her books "No Bad Kids: Toddler Discipline without Shame" and "Elevating Child Care: A Guide to Respectful Parenting" are best sellers, but this podcast helps audiences get some exposure to some of her ideas if parents are a bit too pressed for time to read a book or two.
Motherhood in Black & White is a podcast run by two Gen X parents who have become dear friends and compare their experiences in motherhood with an understanding of their differing backgrounds and how that might inform their parenting approach. For any parent who might be curious about a podcast that covers all the standard parenting topics with a slightly different lens, this inventive podcast can bring a fresh perspective to its audience.
Podcasts for Nannies 
At A Perfect Fit, we frequently prioritize that nannies maintain a healthy work/life balance, and caution against modern phenomenons such as burnout. Since part of keeping a healthy mind and body is maintaining a healthy media diet about topics one is interested in, we've kept our nannies in mind for our podcast recommendations as well. So if you're a nanny who loves podcasts, why not try some of these options?
The Nanny Podcast is pretty straightforward when it comes to its title! It covers all the delights and challenges that come with being a nanny, governess, or similar childcare professional. It talks about the importance of honesty, how to deal with things like gaps in your childcare resume, and how to set both short and long-term goals as a childcare professional.
Oh So Simply Nanny Advice gives exactly that – nanny advice! It will help guide both nannies and people who might be nanny-interested on best practices such as how to handle payments or how to prepare a new room for a baby. It can really help bolster any nanny's knowledge, no matter how long they've been a childcare professional, on some of the best ways to succeed in their professions.
Practically Perfect Podcast plays off the popular media figure of Mary Poppins to talk all things nannying. Co-hosts Lora Brawley and Sue Downey make each episode fun and engaging by discussing all kinds of topics that nannies face on a regular basis, such as nanny pay, the nanny boom of 2021 and covers some of the more complicated topics, such as dealing with challenging child behaviors, in a series. It's definitely worth a listen for any nanny that wants to compare notes to other childcare professionals and get a sense of the norms.
Nanny ABCs Next Step podcast features top childcare professionals with both interviews and monologues to help educate listeners on overall topics of the childcare industry and all its professional faucets. It is hosted by professional author Danny J Rosenthal, who wrote Nanny ABCs: The Sitter's Handbook. It is a great resource for getting a full picture of the childcare industry today, and what kinds of standard practices it has and might even be developing as well.
Overall, podcasts are a wonderful resource for children, parents, and nannies alike. There's a world of options out there for anyone who might be interested in beefing up their podcast-listening game, as it is central to learning and developing oneself whether you're a growing child, a fully-realized but still-learning adult parent, or a childcare professional who'd like to know more about the field. Here at A Perfect Fit Nanny Agency, we're always at the forefront of new ways to bring joy and opportunities to our nannies and families. Please feel free to reach out to us directly if you're ever curious about our service offerings.