How Nannies Can Care for Themselves During COVID-19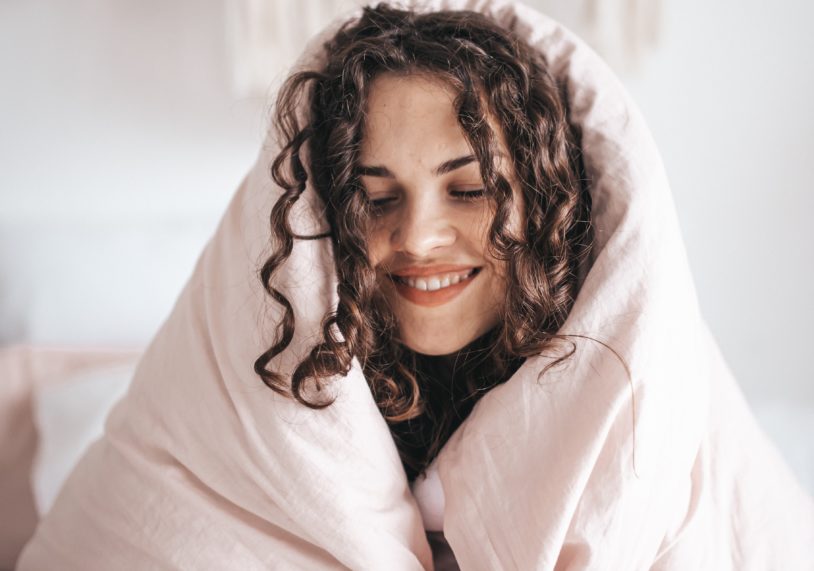 As a nanny, the coronavirus pandemic may have changed your hours or your day-to-day routine. You may be working more hours than ever, or you may have even lost your job. Like many others, you may be feeling more stressed and worried about the future in general.
We understand. Times are tough right now and it's easy to overlook your health when you're anxious about work or working a lot more than usual. We're sharing some tips on taking care of yourself — and your nanny career — in this blog.
Create boundaries and communication
One of the things we always talk about is having clear communication with your families. Now, this is even more important. If you are working more hours, or your role has changed because of the pandemic, you need to have a conversation about new expectations and needs.
This could mean talking about your new hours, what other supports you can provide (virtual school support, house cleaning, etc.), and sick leave. You should consider having these somewhat awkward conversations so that you feel respected even in a changing situation. Your employers will also respect your professionalism and flexibility, and you'll know what to expect instead of playing the "What if" game.
Improve your career skills
If you're between jobs or your hours have been cut, now is a good time to beef up your resume. Update your resume and your professional references from previous families. Spruce up your LinkedIn page and make sure you're open to work offers. Join online groups and network with other nannies.
(If you're reading this in September 2020, we are taking part in a nanny resume giveaway with My Nanny Resume! Learn more here.) 
If you're able to, consider taking extra training courses or certifications that will make you an attractive nanny candidate. At the very least, you should check that you have updated CPR and first aid training. The National CPR Foundation offers online CPR certification options!
Then, consider adding other skills like water safety certification, certification to work with newborns, or certification to work with children with special needs. You might even go beyond child care-specific courses and look at cooking classes, physical fitness certification, or early childhood education.  
Think of these actions as an investment in yourself and your career. Some of them may cost money, but they're worth it in the long run.
Expand your nanny services
If you're having trouble finding a new full-time nanny gig in your area, you might benefit from offering other services, at least temporarily until you find a new family.

What kinds of services might you offer? Virtual nannying is one option. Many kids around the country are continuing distance learning this fall, and parents who work from home need a little extra help. 
Some parents who are concerned about the health hazards of sending their kids to public school during the pandemic are opting for home education altogether. If you have tutoring experience or used to be a teacher, look into becoming a private educator. 
Pay attention to your health
If you've been let go from your nanny job or your role has drastically changed because of the pandemic, it's okay to be angry or sad. You may take some time to get back into your normal routine. Be mindful of any symptoms of anxiety or depression that arise. 
On the other hand, if you're working more hours due to increased demand, you should watch for symptoms of burnout as well. Burnout can look very similar to symptoms of anxiety and depression.
After speaking to a professional, make self-care at home a priority. Taking a daily walk outside, getting enough sleep, meditating, and eating a healthy diet can help. So can spending time on your hobbies, writing in a journal, talking to loved ones, and giving yourself a break when you feel overwhelmed.
Find support with A Perfect Fit
If you're looking for work or are unsure of your next career move, you may feel a lot of stress right now. At A Perfect Fit, we encourage you to take care of your health and make the most of the extra time you have right now. 
Plus, we can help you with your job search if you're a nanny in Phoenix, Dallas, or Denver. Apply now to join the nanny team at A Perfect Fit. We'll find the best family to suit your skills and needs, and we'll be there to support you throughout the process. Apply today!