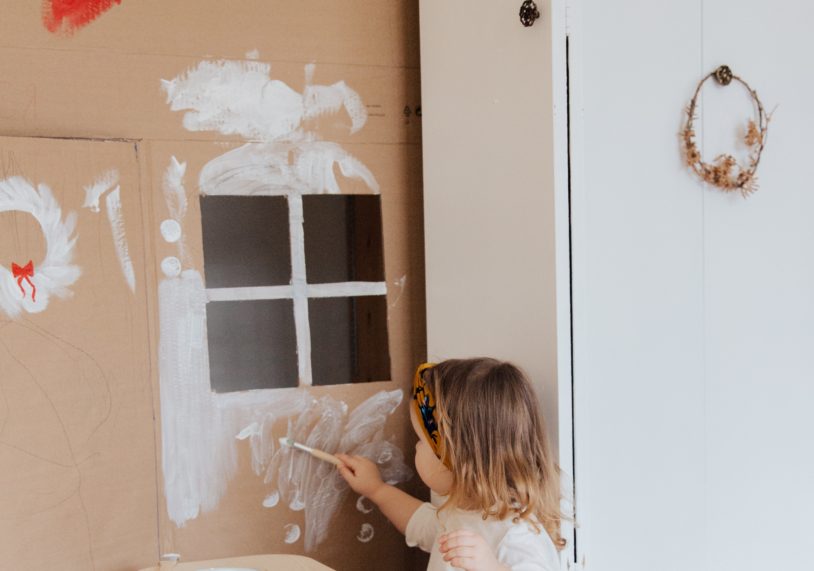 With stay at home orders in place all around the country, it's easy for nannies and their kids to get cabin fever. If you're running out of ideas for keeping your charges occupied at home in the Phoenix area, check out our ideas below.
Try musical freeze tag
Get some energy out by having a dance party at home! Up the difficulty by turning it into musical freeze tag, which helps kids hone their listening skills and creativity. Play some music and let the kids dance it out. When you stop the music, they have to "freeze" in that position until the music starts again. Mix it up with different music genres or slow and fast music.
Get some fresh air
It's hard to keep the kids indoors when Phoenix's weather is so warm and inviting. Though many community facilities like libraries, Desert Botanical Garden, and Phoenix Art Museum are closed, most outdoor recreation spots remain open. What's a safe activity you can do with your charges? Easy: take a walk on nearby trails or through the park. Go on a bike ride.

However, to stay safe from COVID-19, make sure you keep your distance from others in passing. If the spot you pick is getting too crowded, find a different space. Skip group sports and playgrounds, which can spread the virus quickly.
Play games in the backyard
If you and your employers prefer to social distance closer to home, let the kids get some energy out in the backyard! Bring games like tag, hide-and-seek, and Simon Says outside for a dose of sunshine and fresh air. You might play brain-boosting games like I Spy or organize an easy scavenger hunt, too.

Need a quieter outdoors activity? Have the kiddos decorate the driveway or sidewalk with chalk art. You can even bring typical "indoors" activities outside, like puzzles, coloring books, board games, drawing, or reading.
Create an indoor obstacle course
When a pillow or blanket fort has lost its appeal, use those household items to create something else: an indoor obstacle course. Pick a large space where nothing can be broken, like a carpeted playroom or a space in the living room. Use soft, nonbreakable objects like couch cushions, throw pillows, boxes, and ottomans to put together an obstacle course. Your course can be as simple as it needs to be for little ones, or difficult for any older children.
Take a virtual museum tour
Phoenix Art Museum may be closed for visits, but they're still sharing their art with the public. How? You can enjoy weekly "Virtual Visits," trivia events, and other digital content themed around their exhibitions and art collections. Check out Phoenix Art Museum's website for more information on how to access their virtual museum content.
Have cozy storytime or a movie night
When it's time to wind down and relax, make storytime or movie viewing extra special and cozy. Build a comfy nest of pillows, cushions, and blankets on the floor for everyone to enjoy. Have the kids pick a movie to watch. Have some snacks like fruit or popcorn for the movie (with parent permission, of course). Or, let the children choose a book for you to read out loud. If the kids are old enough, everyone can read their own book, too.
Learn more with A Perfect Fit
Stay at home orders can be tough for everyone to follow: kids, parents, nannies, family members. With a little creativity, you can still enjoy the weather and what Phoenix has to offer safely. For more advice on nannying in Phoenix, check out the A Perfect Fit blog!