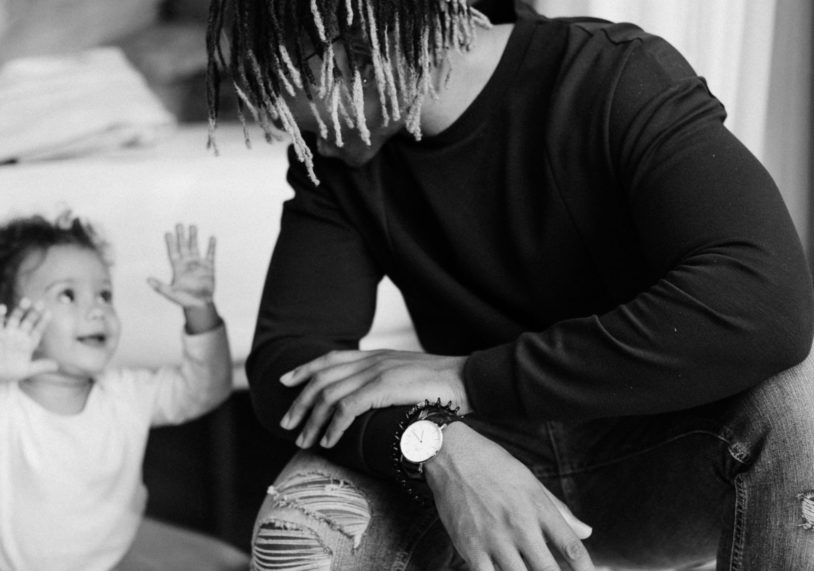 Before the coronavirus pandemic, around half of families in the United States reported having trouble finding child care. Post-pandemic? That number jumped to nearly two-thirds of families because of business restrictions, school closures, and stay-at-home orders.
There's no doubt about it: the nanny industry has changed in the wake of the pandemic. Our team at A Perfect Fit knows that this can be an interesting time for both families and childcare professionals, so we are digging into supply and demand, and how hiring a nanny during a pandemic has changed.
Demand has increased
Demand for nannies across the country has increased. Why? Many families previously relied on daycares as a child care option. Since the coronavirus pandemic emerged in March, most child care centers temporarily shut down, forcing parents to find different solutions. This is also true for families with grandparents who used to care for their grandkids. These grandparents are no longer able to help because they are high risk, especially if parents are essential workers with higher chance of exposure.
Even though most states have given daycare facility providers the green light to reopen, over half have stayed closed. Some daycares have stayed closed so they can deep clean and sanitize their facilities. Others have stayed closed because attendance is too low. Many parents just aren't comfortable sending their kids back to group care yet.
Parents with school-aged kids have had to cope with a mix of distance learning and face-to-face instruction. Rather than deal with in-person education — and the risk of their child catching the virus — families are opting for private home education, or nannies to help out with virtual learning at home.
Need a private home educator? Perfect Fit can help!
The pandemic affected families with au pairs, too. Because of travel restrictions put in place by our government at the end of June, many au pairs from outside the U.S. are unable to travel here to work for families through the end of 2020. These families are looking to hire nannies based in the U.S. instead.
What does all this mean? Without daycares, consistent public education, or au pairs, parents have turned to full-time or part-time nannies to help with their child care needs.
Supply has decreased
An increased demand for nannies means that more and more nannies are working. While that's wonderful for nannies who may have been laid off or working reduced hours early on in the pandemic, it's tough for families who need affordable, quality care.
Because of high demand and a decreasing supply of child care providers, companies in the child care industry have had to raise their prices in order to keep up.
Let's use daycare facilities as an example of why higher costs are needed. Like we mentioned, many daycares have stayed closed. But the ones who can open have reduced capacity… meaning fewer kids and less business. They also have to take on extra cleaning expenses in order to keep the facility safe for the children. All of that affects their prices.
Because of experience, desirable skills, and the individualized attention kids receive, nannies generally cost more than daycare centers. Nanny agencies may also have to increase their nanny rates to keep up with supply and demand.
Our solution
How are we handling all these changes at A Perfect Fit?
We've found that actively recruiting part-time and full-time nannies helps us expand our pool of nannies to meet our families' needs. Our high standards for adding nannies to our team has not changed; they still go through the same screening process we had in place.
Every nanny we recruit fills out an application and interviews with us on the phone and virtually (for the time being). In-person interviews will resume as soon as it is safe to do so. Checking references, verifying education, making sure they're CPR/first aid certified, and talking to previous employers are all part of our process. 
A preliminary background check will also be completed, including internet presence, sex offender database, county records, driving record. We use a private background check that will screen the national criminal database and any additional county databases. Our team also executes on additional screening upon request, i.e. drug screening, peer credit report, and personality testing.
During our hiring process, we hand-select nanny profiles for every family. Each family chooses who they'd like to get to know better. Because demand is so high, we're strongly encouraging families to act fast! Many of our nannies are being chosen by other families very quickly.
Get started with A Perfect Fit
The coronavirus pandemic has affected all of us, nanny agencies included. In order to help families and nannies find "a perfect fit," we have to adapt to those changes as well.
We understand parents' frustration with the changes in the nanny industry. Juggling your children's schooling, work, and the health and safety of your family is not easy. If you're looking for a nanny in Phoenix, Dallas, or Denver, the team at A Perfect Fit is ready to help. Contact us today to get started!