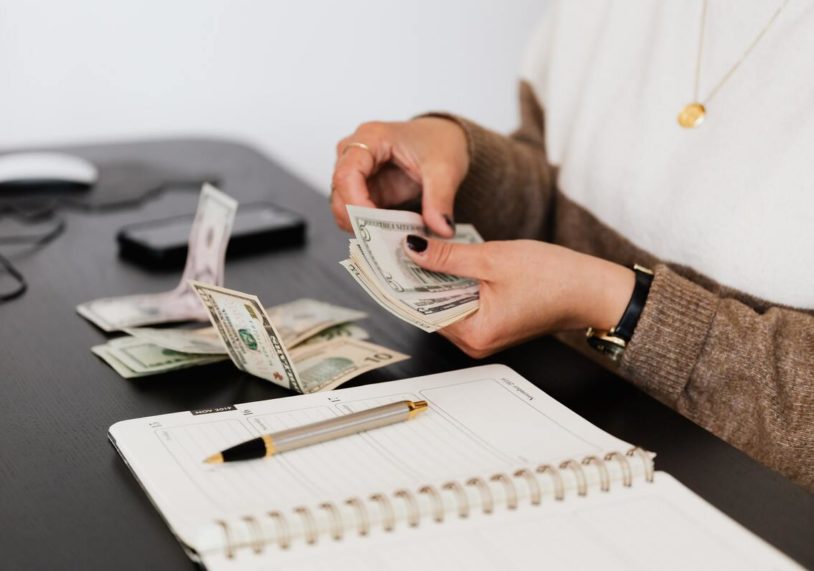 There are a variety of costs associated with the nanny that's the best fit for a family's home that range in job responsibilities and the details of the employment package negotiated by nannies and families. Agencies such as our own can provide comprehensive insight for both childcare professionals and families to weigh all their options and see what's best for them. Additionally, agencies like ours can take the confusion and ambiguity out of the negotiation process by handing the rates and service offering details as an intermediary for families and nannies. Using an agency such as ours as an intermediary presents a trade-off, there are no annual fees for working with A Perfect Fit Agency specifically, and we present a wide range of packages with many service offerings, like emergency babysitters – however, working with an agency also will require registration fees and supplemental fees for additional care. When it comes to the subject of pay, there are several factors to consider that we will break down. We're experts when it comes to considering the ins and outs of nanny pay from every angle.
The basics 
Nannies are considered household employees by the government, and are not considered 1099 contractors. However, if nanny pay exceeds $2,400 or more in 2022 (number subject to change based on the year and new legal limitations) families should withhold the nanny's share of Social Security and Medicare taxes. Families can also opt to pay their nanny's Social Security and Medicare taxes from their own funds if they so choose. Failure to withhold taxes can result in fines and penalties for the employer up to $25,000. It is also important to look into your state's particular requirements for a household worker versus an employee. It's possible, for instance, that an employer might also be responsible for paying worker's compensation.
Location averages are important 
The average hourly rates for childcare workers range based on the city that the families and childcare workers live in. A Perfect Fit prides itself on higher-than-average care and service offerings for our families and pay offerings for our childcare clients, so the pay is more competitive with our nannies. For your own city, it's important to factor in the local average. Families and nannies might live in a city that has a higher cost of living, for instance, and therefore the nanny pay might need to be more competitive. Gas prices might be different comparing one city to the next, so there might need to be an adjustment to the required gas reimbursement for nannies who are required to provide transport to families in such cities. In general, it's key to know the specifics of your local averages before settling on nanny pay offerings for both nannies and families.
Part-time Nanny or Full-time Nanny
Another important factor in determining nanny pay is categorizing them as either part-time or full-time nannies. In general, anything less than 40 hours a week is considered part-time. Most nannies tend to work full-time, as factoring in the nanny's lunch breaks and commutes typically will add up to at least 40 hours a week of work. Depending on the family's specific needs, they might opt for a part-time or full-time nanny – so if there is no parent or guardian unavailable for certain hours of the day due to work or other competing scheduling conflicts, nannies would preferably be in the household offering services full-time. However, many parents chose to alleviate their nannies to cut down on their own costs and as long as the nanny is interested in part-time work. Therefore the number of hours a nanny works per week will affect their rate and should be factored into the decision. Additionally, the agreement between the nanny and the family should factor in when the nanny is expected to be on-call for their family, as at certain times emergency childcare situations do come up unexpectedly.
Job Responsibilities 
It's important to consider the exact responsibilities of the nanny in each household and for each opportunity. For instance, generally, families with a larger number of children to look after will obviously affect the nanny's pay. Other circumstances that affect pay and might be added responsibility for the nanny include transportation services, household services such as light cleaning or cooking, and making purchases or providing assistance services on behalf of the household such as running errands or grocery shopping. If it's a busy family that needs such help, then the job requirements will likely affect the standard pay for nannies accordingly.
Experience 
As with anything else, the greater someone's experience the likelier they are to only accept jobs in the field of their experience with competitive pay. Therefore, nannies with years of experience are more employable for a wider variety of families, but they tend to require a higher rate due to their years of experience. Making sure the rate factors in a nanny's experience is the best way to ensure all parties are happy with a fairly negotiated rate without the danger of insulting anyone with an offer or having any other miscommunication about fair pay. When in doubt, it's best to turn to experts such as A Perfect Fit to take care of the negotiation process in its eternity, as it is our job as professionals to settle on a rate and an employment package that works best for everyone.
Certifications 
If a potential nanny has additional professional expertise and/or certifications, such as first aid, AED, CPR, or other childcare or health and safety certifications, then this can also affect their rate. This is because these certifications often cost them money and time to earn, and have contributed positively to their attractiveness as a candidate for families by increasing the value of their professional services. It is generally preferable to hire a nanny that is certified in CPR and first aid, for instance, because in the event of an emergency you can be ensured that they've been taught what emergency steps to take. At A Perfect Fit, in fact, this is such an important certification that we make it a requirement for all of our nannies.
Employment Package 
Families have the flexibility to get creative with their employment package to potential nannies – for instance, there are a variety of benefits that they can offer. Employment benefits can therefore affect the nanny's pay, depending on those benefits offered. For instance, it might be a priority for a nanny to get their healthcare costs covered or to receive a benefit for furthering their professional education, and including such benefits might change their feelings about their rate as well. Offering healthcare services may also help the employer with tax breaks, however, with the Affordable Care Act, it's important to make sure that the procedures of implementing employer-paid health insurance premiums are in line with the present laws. Consulting HealthCare.gov is a great resource for more direct guidance on details regarding employer-paid health insurance and the related procedures. Additionally, the details of the position itself can come in a variety of circumstances. For instance, some families prefer to have a live-in nanny. Having a live-in nanny might be more convenient and ideal, especially for nannies looking for room and board or families who travel a lot – but it's important to note that the pay for both live-in nannies and nannies that live off-site should be paid the same.
Raises and bonuses 
As part of the employment package, families can offer nannies raises and bonuses such as a signing bonus, a retention bonus, or a raise based on performance. If a nanny has been with a family for an extended period of time, it's standard to offer them a raise based on a percentage. Retention bonuses similarly provide an incentive for nannies to stay with families long term, and are a great way to increase job satisfaction for nannies overall.
Overtime 
Families are required to pay overtime to nannies as long as they work over 40 hours in the span of a 7-day workweek. It is extremely important to know that all hours in excess of 40 hours within that week are required to be paid at a rate of no less than 1.5 times the standard rate. If families are planning to require their nannies to work more than 40 hours, it's very important to break down exactly what the standard rate is for the initial 40, plus the overtime rate for the hours that exceed the standard 40. For instance, if a nanny is hired with a standard rate of $20 per hour, but they're required to work 60 hours a week, then that nanny will be paid $800 for the standard 40 hours, plus their overtime rate will now be $30 per hour ($20 times 1.5) so the additional 20 hours will be calculated at that rate ($30 per hour times 20 hours), which is an additional $600. That nanny will earn $1,400 per week ($800 plus $600) in combined standard pay and overtime hours. It's also important to note that overtime is also related to the particulars of the employment package. For instance, the majority of live-in nannies are not required to be paid overtime, however, that's not always the case in every live-in nanny situation.
Contact A Perfect Fit today for more help in navigating the ins and outs of nanny pay. We're here as professionals and experts to help nannies and families alike when dealing with the particulars of confusing and ever-changing topics like nanny pay.