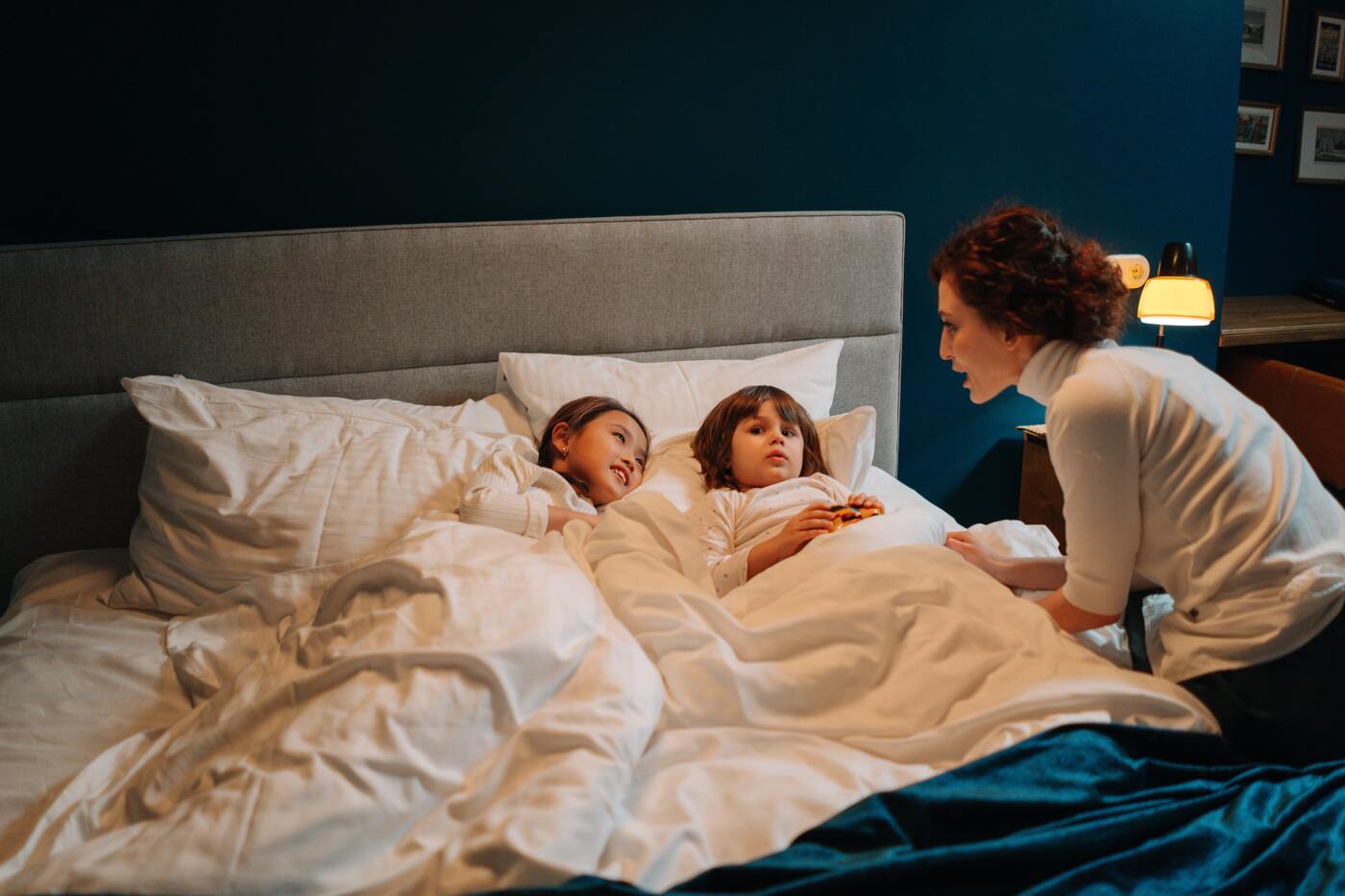 There are so many different specialties in the childcare profession, and it's not just limited to nannies. We've gone into detail about some other types of childcare professionals, such as an au pair or a Newborn Care Specialist (NCS). But there's an additional type of childcare professional that we have yet to talk about, and that is a rota nanny. Rota, which is short for "rotational," nannies are exactly like they sound – a group of two or more nannies that rotate shifts to provide around-the-clock care to children and infants. Typically, these nannies will collectively provide care for the family 24/7, so they're especially required for families that have primary caregivers that work a lot. We'll go over some of the reasons why families would consider hiring rota nannies, as opposed to a traditional nanny, and then go into some of the things nannies might want to consider if they're interested in specializing as a rota nanny. 
Rota Nannies vs. Traditional Nannies 
For families that are finding it difficult to make sure that their child is adequately supervised even after their traditional nanny goes home, they might want to consider hiring additional nannies and setting the team of nannies up on shift schedule to make sure that there's always a caregiver present when needed. Before making this decision, families should understand that this would require a significantly higher investment, as they will be expanding their staff. Also, it's wise to note that rota nannies are typically hired to work with high net value families, so when looking for qualified caregivers, keep in mind that rota nannies might have a higher rate than traditional nannies. This is also because they know that they're expected to be available more often and for around-the-clock shifts. The rotational element of rota nannies obviously requires more than one nanny, and the more nannies you hire the more manageable the shifts will be for your rota nannies. Typically, rota nannies will be live-in nannies for a few weeks, and then they'll be given a significant amount of time off, at least a week or two, in which the other rota nanny will take over and live with the family. However of course this is just a general template of how rota nanny rotations work – families can always adjust their rota nanny schedule to accommodate their specific needs.
Live-in Accommodations 
Because rota nannies are generally available for childcare 24/7, they will require live-in accommodations with families. Therefore, it's important to consider the space that's available to them in your house prior to taking on a team of rota nannies. Are you able to set aside a private space for your rota nanny to sleep and live so that they're available while they're working? If not, you might want to consider just having a traditional nanny as opposed to a rota nanny.
Managing a Staff 
It's also important to consider that rota nannies will require additional nannies to work with your family, therefore expanding your family's support staff. Managing more than one nanny does take a bit more administrative work to make sure they're being taken care of properly as employees. If you're new to taking on more support staff in your home, it's important to give yourself some extra time and resources to make sure you're comfortable taking on more responsibility. Of course, we at A Perfect Fit are always here to help, and have included some tips in managing nannies, such as navigating nanny pay, that you can reference.
Interviewing Rota Nannies 
Interviewing rota nannies will be slightly different from interviewing traditional nannies. For starters, you're going to want to make sure that you know how you'd like the rota nanny shifts to be organized, whether you'd like to go with the "two weeks on, two weeks off" or "one week on, one week off" model, or if you'd like to try a different approach that uniquely fits your family. This schedule is something that you're going to want to make clear to your candidates that you're interviewing to make sure it's something they're comfortable and familiar with. Also, make sure that your candidates understand that the rota nanny position is typically a live-in position, and make sure that's also something they're comfortable with.
Becoming a Rota Nanny 
For traditional nannies that are considering becoming a rota nanny, it might be beneficial to seek out rota nanny positions and interview for them, making it clear that you understand the difference between this position and a more traditional nanny position. Typically rota nannies are hired by families that are used to having a staff that supports their household, so keep that in mind while interviewing. Since rota nannies are live-in and available 24/7, it's a great idea to clarify with the family that you're interviewing with what their style is in terms of when you're expected to cover supervision of the children for the parents, even if they're in the household, which is sometimes the case.
Changing Your Schedule 
Rota nannies have a significantly different lifestyle than traditional nannies due to their work schedules. Judging by the typical rota shift schedule of two weeks on, two weeks off model, for instance, rota nannies must be prepared to leave their own homes and lives for an extended period of time for work. It's important to understand how different this will feel from a traditional nanny position before transitioning into a rota nanny specialization to be fully prepared.
Overall, rota nannies are a unique type of childcare professional who comes in handy in a busier household. Hiring a team of rota nannies does require a bit more planning and administrative organization, but it's worth it for families that need additional 24/7 support and an expanded team. As always, A Perfect Fit is always available as a resource for both nannies and families who might have questions about the childcare industry – contact us today!