Why now is a good time to pursue a career in Nannying?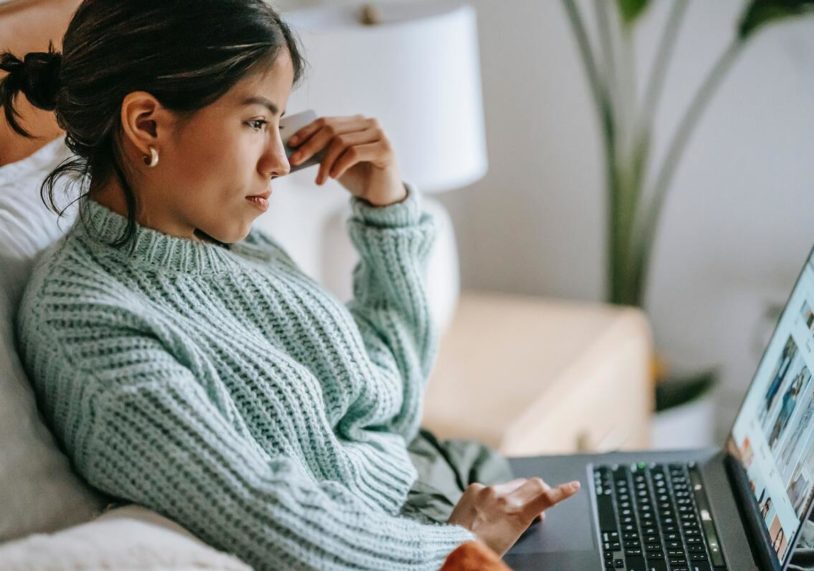 Ever since the COVID-19 pandemic, there's been what some are calling a "nanny drought" in which families are having a difficult time finding great nannies or childcare options. However, every cloud has its silver lining, and this has become an incredible opportunity for people who might be interested in pursuing a career in childcare. Childcare is a rewarding, growing, and fun industry, and it can also be lucrative as well. It's not often that the stars align in such a way that entering a certain job market has perfect timing for everyone, however in the childcare industry right now there's an opportunity for people looking for a great work environment to do exactly that. We'll go through a timeline of the childcare job market and describe how and why now is the best time to pursue a career in nannying:
2020 
During the pandemic, everyone had to take thorough precautions to maintain their "bubbles" so it was difficult to know if close-contact in-person work was a safe idea for both staff and employers. Once we all started to figure out our "new normal," however, our habits changed and it of course affected the childcare industry greatly. Many parents found themselves able to spend more time at home with their families, with the record-breaking work-from-home changing demographics, however, by the same token, those same families realized the difficulty of focusing on their work-from-home remote jobs while also being present as a parent and caregiver. After the guidelines became a bit clearer for pandemic precautions for in-person work, since of course, the childcare industry is not one that can be accomplished remotely, the demand again rose for many work from home and in-person working parents alike. It was a bit of an adjustment for everyone, as it became more and more common to have families in the home, perhaps in another room, as the nanny or childcare professional worked with the children. Furthermore, once remote learning began, families with children had another adjustment to make when it came to online schooling. Oftentimes it was extremely helpful to have a childcare professional around to help assist children with online learning. Lastly, many families who already had a great nanny wanted to make sure they were able to retain them amidst all the changes in the world, so they tended to extend their contracts, taking those nannies off the market for other families. Overall, the childcare industry in 2020, like many other industries, was a time for adjustment and a bit of confusion and had a sort of ebb-and-flow effect on the demand for nannies as a whole.
2021 
Then came 2021, where the term "new normal" was truly put into effect as everyone began to accept the longer-term effects of the pandemic. One of the most notable long-term results was the "great resignation" in which many in-person and lower-wage workers quit their jobs en masse, often due to frustration in suppressed wages and lack of workplace safety and protections. The childcare industry was no different, and many families suddenly found themselves without a nanny. Thus began the "nanny drought" that we are still experiencing today. Nanny agencies, such as ours, have been helping bridge the gap during this drought by making sure both childcare professionals and the families they work for are happy with the job placement and the employment package they're provided so that families can ensure they land and keep an incredible nanny who fits the needs of their household. In addition, we've provided resources to families that can further sweeten the deal to attract a wider population of potential nannies, such as a suggestion for families to get creative with their nanny benefits. Once a COVID-19 vaccine was available, there was greater flexibility for in-person nanny work and even more families started to look for a great nanny to help with their childcare after months and months of a global lockdown. Therefore, the demand for nannies increased even further with a new wave of families newly in need of childcare solutions.
​​2022
These days, everyone has a new routine as a result of the 2020 shakeup, and many people have made huge changes in their careers and lifestyles as a result. One thing many people looking for a new career path should absolutely consider given the fortunate timing is becoming a childcare professional. As outlined in our timeline, there's a huge demand for childcare workers, and it's becoming an increasingly lucrative career path full of creative benefits. In fact, many professionals who watch for trends in the job market have identified that childcare professionals and nannies are currently in a "boom," in which wages are higher than average and jobs are plentiful. According to the bureau of labor, childcare services are expected to grow by 12% over the course of 2022.
2023 and beyond
But what about the future projection of a career in the childcare industry? Many people in general have expressed growing concern over a potential recession, and there is also growing concern over inflation. Therefore, the time to get into the childcare industry and find a great family is now, as the current childcare boom might not last for long. Furthermore, although it is unlikely due to disagreements in congress over government spending, there's a chance that there will be a decrease in lucrative opportunities for childcare workers should the original plan for the Build Back Better bill pass – which would benefit families as part of the bill focuses on providing affordable childcare solutions to families. Should the plan take effect, it might effectively end the premium rates childcare professionals are able to charge families currently due to the lack of available options for families, since families will be granted more affordable options. That said, at the moment the childcare industry remains to be robust and growing, and it is often overlooked as a fantastic option for a job. For people who love working with children, prefer to have flexible hours, love to feel that their work is purposeful and rewarding, and who appreciate building relationships with their employers, childcare might be a fantastic fit.
Overall there's never a bad time to try a different career path and explore your options in terms of what might be a viable way to earn money. If you've never considered childcare before, take a look at some of our suggestions on how to get started in this industry, for example, our tips on how to write a stellar nanny resume. There is such a rich diversity in families who are in need of childcare, and, chances are, if you're hard-working and love to work with kids you'll be able to find a family that fits your childcare style perfectly. So it's time to dust off that resume and consider working as a nanny while the time is still ripe. Always remember, we at A Perfect Fit Agency are always here to help answer any and all of your questions about embarking on a career in childcare services – after all, it's what we love to do!